What's So Special About Mobile?
Mobile, Alabama, is a truly unique city located in historic Mobile County in southwest Alabama. Upon visiting, travelers will quickly learn how "awesome" the whole area really is. In its existence, the historic Port City has flown the flags of six different countries at various times. These global influences can be found in the architecture around both the city and county - in historical landmarks and museums, local food and music, and age-old cultures and traditions. Mobile is the birthplace of Mardi Gras in the New World and is also home to numerous historic districts, beautiful waterways, fresh seafood, and more. A unique feature, you ask? As one example, Mobile is one of the few places in the world where you can catch a large-mouth bass in the morning and a tarpon in the afternoon (or vice versa). Now that's cool!
A Rich Sports Tradition
Mobile is also famous for a rich sports tradition and has become a favorite destination for today's sports traveler. For instance, the Mobile area is proud to be called home to five Major League Baseball Hall-of-Famers, four College Football Hall-of Famers, and two Pro Football Hall-of-Famers. With its semi-tropical climate virtually year-round, Mobile can host just about any type of outdoor sporting event at any time (which do not involve snow or ice, of course). On an annual basis, Mobile hosts the nationally-known Senior Bowl, the NCAA post-season LendingTree Bowl, the Gulf Coast Challenge, the prestigious Azalea Trail Run 10K, the Mobile Challenge of Champions high school track & field meet, and the Alabama Deep Sea Fishing Rodeo, to name a few. Mobile also hosts tennis, softball, baseball, basketball, and bass-fishing tournaments as well as rugby, soccer, volleyball, and golf tournaments, gymnastics meets, and many more running events. So as one can see, Mobile can and does host many diverse sporting events, both big and small. And the Southern hospitality is unmatched.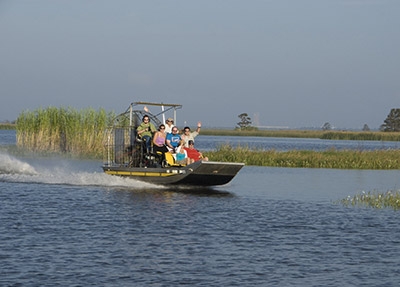 Every Team HAS Home Team Advantage in Mobile
Miles from home, visiting teams can still have all the advantages in the Mobile area. Bordering on both Mobile Bay and the Gulf of Mexico, Mobile County, which includes the historic Port City of Mobile, has a lot to offer competition organizers, participants, and spectators. Each year, the Mobile Sports Authority hosts competitors from across the country through a wide variety of tournaments, races, games and meets. Our staff has experience hosting everything from traditional sports competitions - such as baseball, basketball, football, and volleyball - to non-traditional events such as gymnastics, lacrosse, and pole vaulting.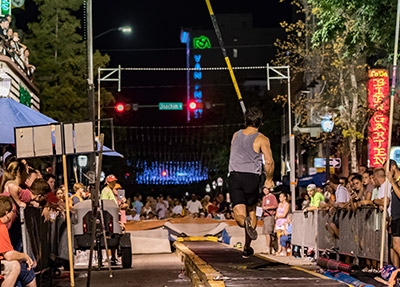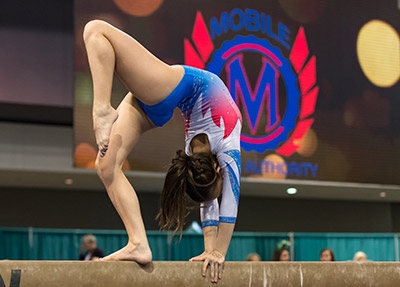 There is literally something for everybody to enjoy during their free time in Mobile as visitors can play on the water, around the water, or in the water. History buffs will also have a field day exploring the Port City's sports past. And how many places have an actual World War II battleship for visitors to explore?
At the Mobile Sports Authority, we go all out to make sure your stay - and your play - go smoothly. Make Mobile your choice for your next competition.
Top reasons to choose Mobile as your next SPORTS EVENT destination
The professional and experienced staff of the Mobile Sports Authority.
76 degrees is the average annual temperature.
60 miles of Gulf Coast beach within 45 minutes of downtown Mobile.
Easy access at the junction of major interstates 65 and 10.
Served by three airports within 45 minutes of downtown Mobile.
60 outdoor tennis courts at the Copeland-Cox Tennis Center, one of the largest public tennis facilities in the world.
472,000 square footage of indoor venue space at three different venues across the Mobile area.
7,000+ rooms in Mobile area hotels, motels and bed-and-breakfast inns and 800+ restaurants within a 15-mile radius of downtown Mobile.
A history buff's dream with over 100 locations on the National Register of Historic Places.
One of a few places in the country with a WWII battleship to explore.
FIND A SPORTS FACILITY
Mobile is easily accessible from three major airports and Interstates 10 and 65 (and the Gulf of Mexico, if one has their own boat).