ABOUT

The Mobile Sports Authority

At the Mobile Sports Authority, we go out of our way to make sure your event is a resounding success. We serve as a clearinghouse and main point of contact for all sports and sports-related activities in the area. We work closely with sports events rights-holders, area businesses, facility representatives, and community leaders to assist in recruiting and promoting visiting sporting events for Mobile County, Alabama including the City of Mobile.

At the Mobile Sports Authority, we go all out to create an unforgettable visitor experience while successfully hosting a first-rate sporting event tailored to meet your needs. Our vast experience executing a variety of sporting events will significantly contribute to the success of your event. When you choose us, you will get an experienced, dedicated team that helps to manage logistics before, during, and after the event while creating awareness and excitement for your competition.

At the Mobile Sports Authority, we go all out to make sure your stay—and your play—go smoothly. We know Mobile has a lot to offer competition organizers, participants, and spectators. Each year, we help groups across the country host a wide variety of tournaments, races, games and meets. And each year, we help people find new ways to experience our historic region. This year, we are ready to help you create a competition where everyone wins.
Our Staff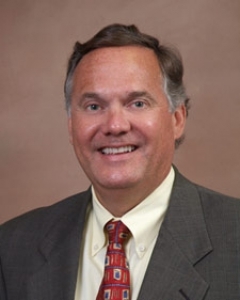 Danny Corte
Executive Director
Danny Corte became the Executive Director for the Mobile Sports Authority in November 2011. His responsibilities include attracting, assisting and/or managing visiting sports events that utilize the sports facilities in Mobile County.
Danny began his professional career as a financial consultant with Merrill Lynch in 1981, holding that title for 15 years. He changed careers in 1996, becoming the local sales manager for WNSP Sports Radio 105.5FM. He also was on-the-air with WNSP as the originator and the main on-air host of the "Inside the Saints" radio show from 1997-2014.
In 1998, Danny was chosen to be the Executive Director of the newly-formed Mobile Area Sports Commission. He served that role until 2005 when the commission was dissolved. He spent several years in the real estate industry and as a mortgage loan officer with Synovus Mortgage Corp before accepting his current position.
Danny, a native of Mobile, earned a Bachelor's Degree in Corporate Finance from the University of Alabama and also earned a Master's of Finance Degree with the University. He has served as a member of the Mobile Sports Hall of Fame Board of Directors and is currently a member of the Reese's Senior Bowl Committee. Previously, Danny has been a member of the GMAC Bowl Team Selection Committee, Mobile Tournament of Champions (LPGA Event) Board of Trustees, and a member of the Mobile Touchdown Club, among many other community activities.
Danny is married to the former Trudy Gregorius and has one daughter Carly, and two sons, Blake Owens and Connor Owens.
---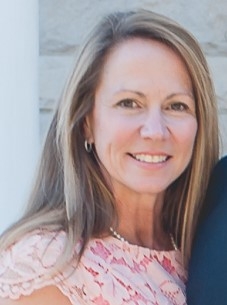 Marlene Rathle
Marketing & Events Director
Marlene Rathle assumed the role of Marketing & Events Director for the Mobile Sports Authority in May 2020. She focuses on the planning and implementation of development initiatives and sports event marketing for new and existing markets, with the goal of bringing economically impactful events to Mobile County.
Marlene was born and raised in Mobile. She graduated from Murphy High School and attended the University of South Alabama where she earned a bachelor's degree in Marketing. Upon graduation, she went to work as an area sales manager for Nabisco Foods. Since then, she has held several sales and marketing positions for national and international companies. Most recently, Marlene used her skills as a Senior Development Manager for the American Cancer Society where she organized fundraising events including Chili Cook-Off and Making Strides Against Breast Cancer. Marlene and her husband Mike are the proud parents of Alex, Grainger and Michael and the proud grandparents of Lachlan and Addy. She and her family reside full-time at Dauphin Island where she enjoys everything beach life has to offer!
Board of Trustees
John WilliamsChairman

City of Mobile - Councilman, District 4 - Retired

Jeff KahnVice Chairman

State Farm Insurance - Agent/Owner

Nikhil (Nik) Patel Secretary/Treasurer

La Quinta Inn & Suites, Satsuma, AL – Vice President

Donnie Brown

Alabama Pecan Development Co., Inc. – Vice President

Terry Ankerson

Regions Bank - Retired

Doug Harwell

Harwell & Company, Inc. - President/Owner
Mobile County Public School Board - Vice President/District 1
Al Johnson

Strategic Wealth Specialists - Financial Representative

Darren Martin

Nextstar - Senior Director of Business Applications

Will Ray

United-Johnson Brothers of Alabama (UJBAL) Alabama Spirit Representative

Sherry Dillihay-McDade

Mobile County Board of Education - President

Jack Tillman

Mobile County - Retired Sheriff-Mobile County

Danny Corte Executive Director

Mobile Sports Authority
Non-Voting MSA Board Member